The multifarious X-CM35 Hi-Fi Micro-System in seven different exciting colours – black, white, red, ice-blue, lime green, orange and lemon yellow – enhances any home. An iPod/iPhone or iPad can be connected via USB, and MP3 and WMA files are played via the USB connection on the front side as well as via the CD drive, which also supports self-created CD-R/CD-RW discs. Thanks to the integrated UKW/MW tuner with 40 storage spaces, radio fans also get their money's worth. Via Bluetooth the multifarious hi-fi system receives music wirelessly from Smartphones, Tablets and computers, and can be completely connected easily via the supported near field communication (NFC) standard. You can create your own very individual sound effects using the free Pioneer wireless streaming app.
PIONEER WIRELESS STREAMING APP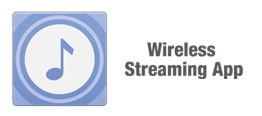 With the free app for iOS and Android you can easily connect your app via Bluetooth, stream stored songs and set up varied sound effects.
CONNECTED BY MOVING YOUR HAND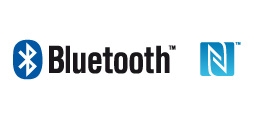 This device supports uncomplicated Bluetooth pairing with your Smartphone via the near field communication (NFC) standard. To do so, simply hold your NFC compatible device at the contact point.